Dana's Best Lullabies & Morning Songs
Dana's highly acclaimed album features six unique and fun morning songs and six touching lullabies. The pop/folk tunes are subtly educational while entertaining.
Reviewer Deborah Moore says: "this smooth-as-silk album is filled with smiles, fun & love…a musical hug and kiss."
Includes: Good Morning To You~Rock 'N Rollin' Out Of Bed~Why, What, Where, Who~Mommy's Here~The Clock Is Striking Bedtime~Catch A Little Shut- eye~The Tickle Song~Under The Moon~ & more!
Approx. 46 minutes
Get the Lyrics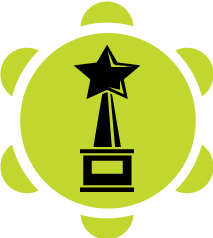 National Parenting Publications Gold Award: Winner

Dana has produced an album of songs as fresh and unique as her very distinctive voice… This release is at once both original yet comfortably familiar after just one listening." – John Wood & Jim Chase (35 Parenting Publications Nationwide)