FOR YOUR CONSIDERATION

60TH GRAMMY AWARDS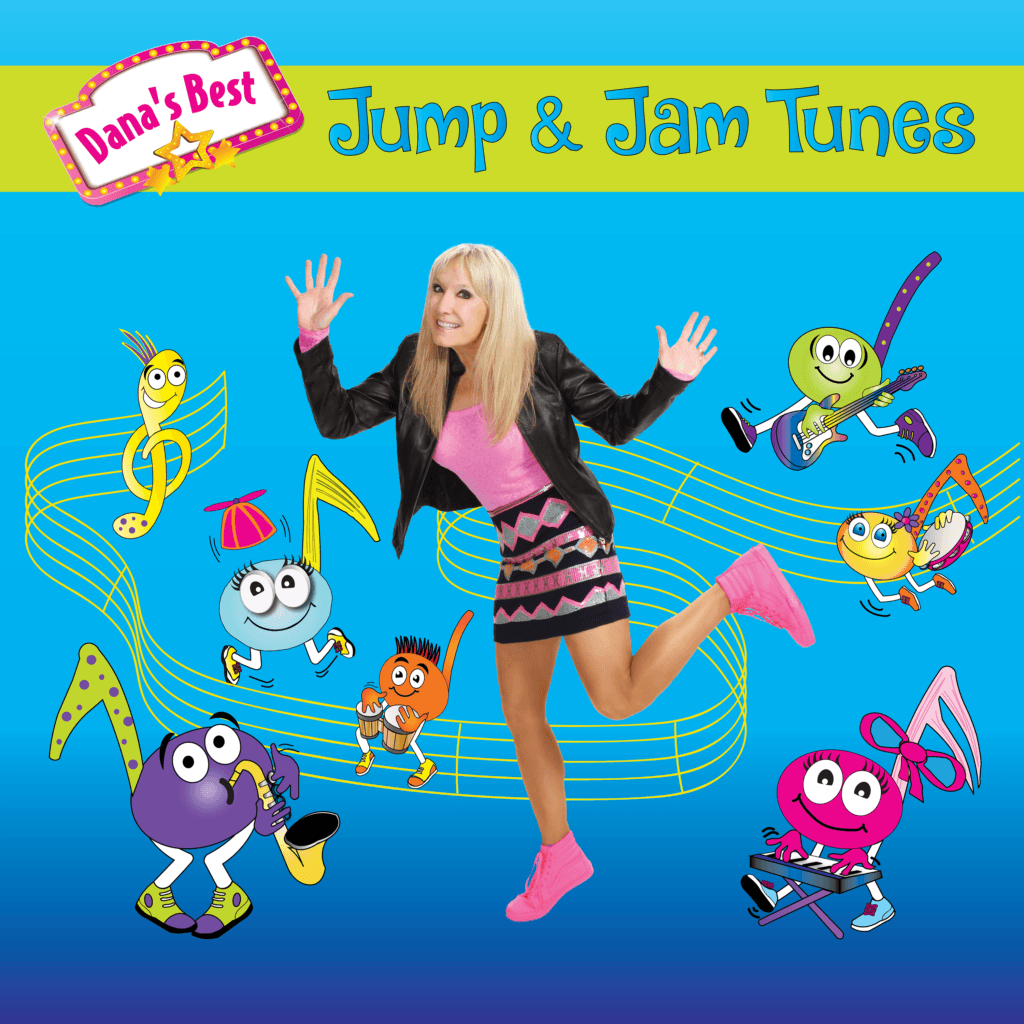 Laughing, Dancing & Jumping Music
Children's laughter is one of my favorite things to hear. I also love to watch kids jump, dance and get healthy while getting their groove on!  For my new recording, "Dana's Best Jump & Jam Tunes," I set out to write songs that will have them doing all of these things. Geared to the pre-school crowd, this album is designed to get kids moving and introduce them to numerous musical genres while starting some big giggles along the way.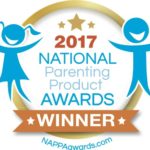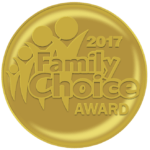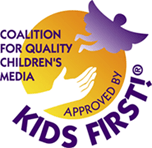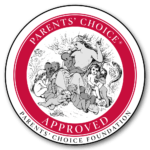 TAKE A PEEK AT MY NEW VIDEOS!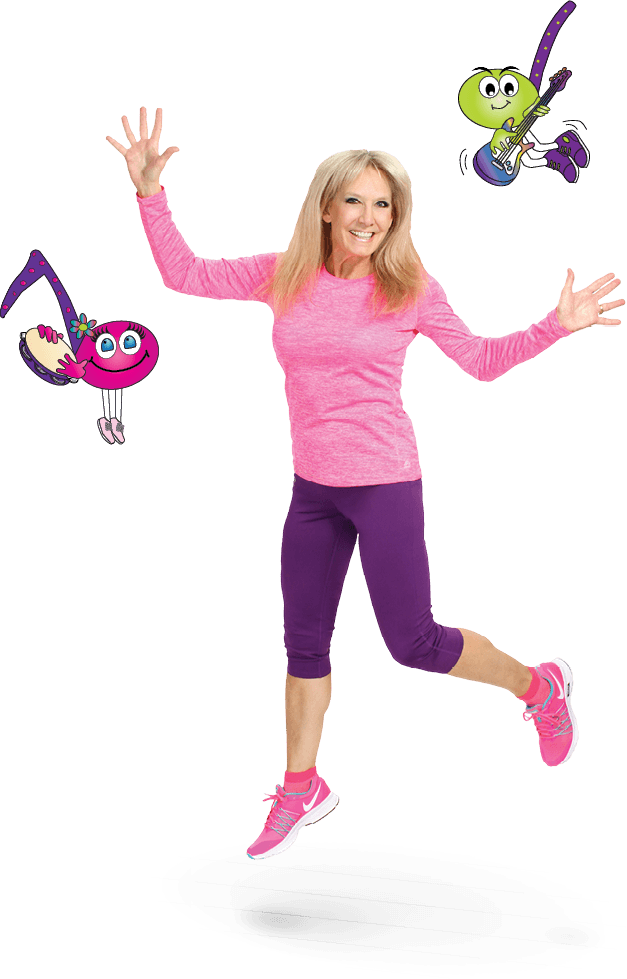 I am fortunate to have worked with some of the most talented musicians in Nashville and a great co-producer in Larry Beaird. I hope you will enjoy listening to the fun music we created for families! Please share with the children in your lives… maybe you'll even be inspired to jump along with them!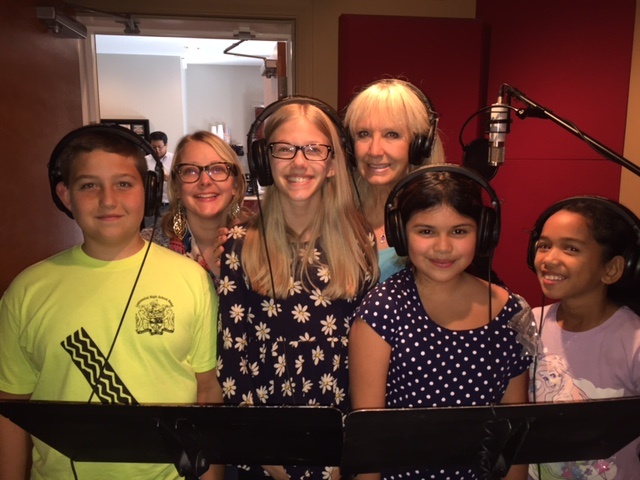 Production
All songs written by Dana Cohenour except "Five Green and Speckled Frogs" (Traditional)
Produced by Larry Beaird (Instrumentals) • and Dana Cohenour (Vocals)
Recorded at Beaird Music Group Studios; Nashville, TN
Vocals
Lead and Background Vocals: Dana Cohenour • Children's Vocals: Ryan Aliah Balbalosa, Emily Lohora, Colin Miller, Hannah Trauscht
Children's Vocal Coach: Sarah Valley Rose; Pansy Productions
Musicians
Drums: Evan Hutchings  • Drums: Chad Cromwell • Bass: Eli Beaird • Acoustic Guitar: Larry Beaird • Electric Guitar: Danny Parks • Keyboard: Steve Nathan • Saxophone & Flute: Jim Hoke • Fiddle, Banjo & Violin: Wanda Vick
Engineers
Vocal Engineers: Rob Lane & Kevin Sokolnicki • Instrumental Engineer: Jim DeBlanc • Mixing Engineer: David Buchanan
Mastering: Amy Marie at Yes Master Studios; Nashville, TN
Cover Artwork: George Podd • Cover and Liner Graphics: Gail Loos • Photography: Nav Deol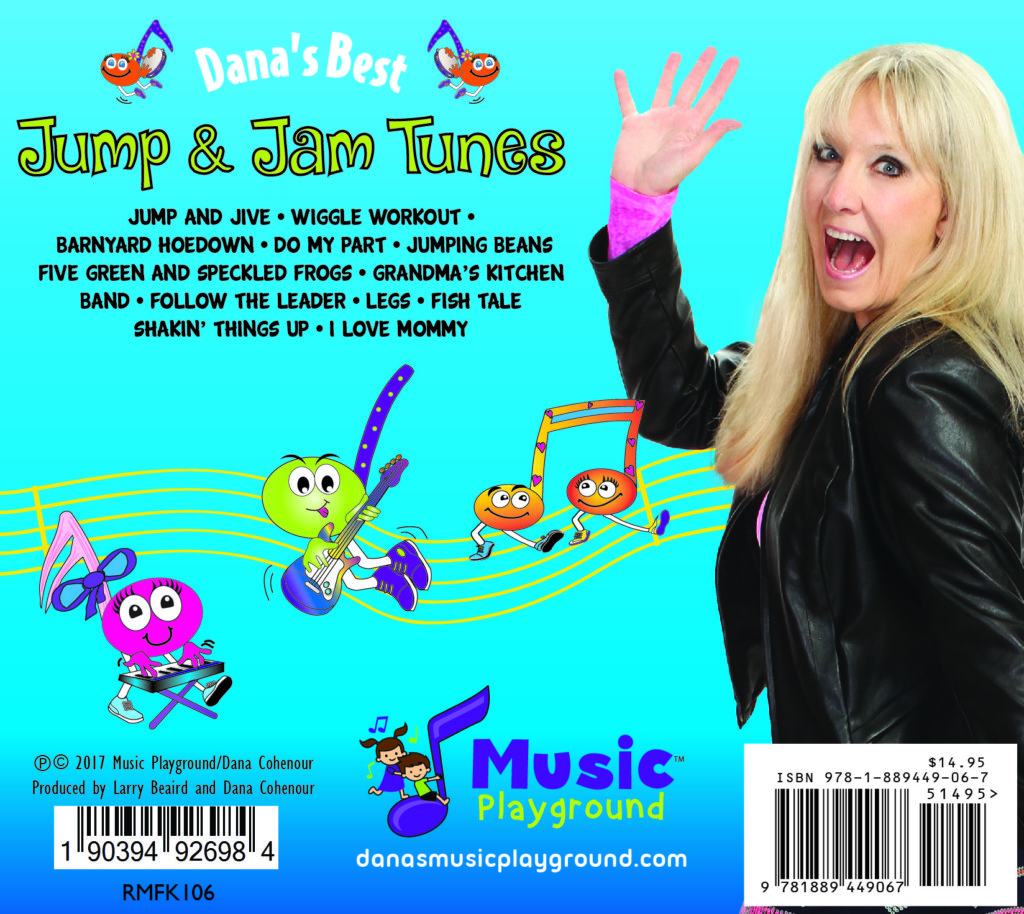 THANK YOU FOR LISTENING!

With appreciation and kind regards, Dana