Hailed as one of the most dynamic and popular children's entertainers in America, Dana is a bundle of non-stop energy and fun! With her huge and huggable costumed-character dog, "Rowdy", Dana gets kids moving, singing, laughing and cheering.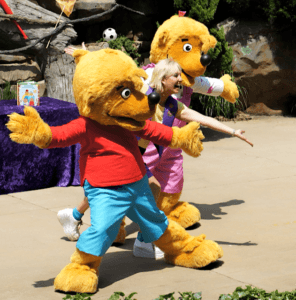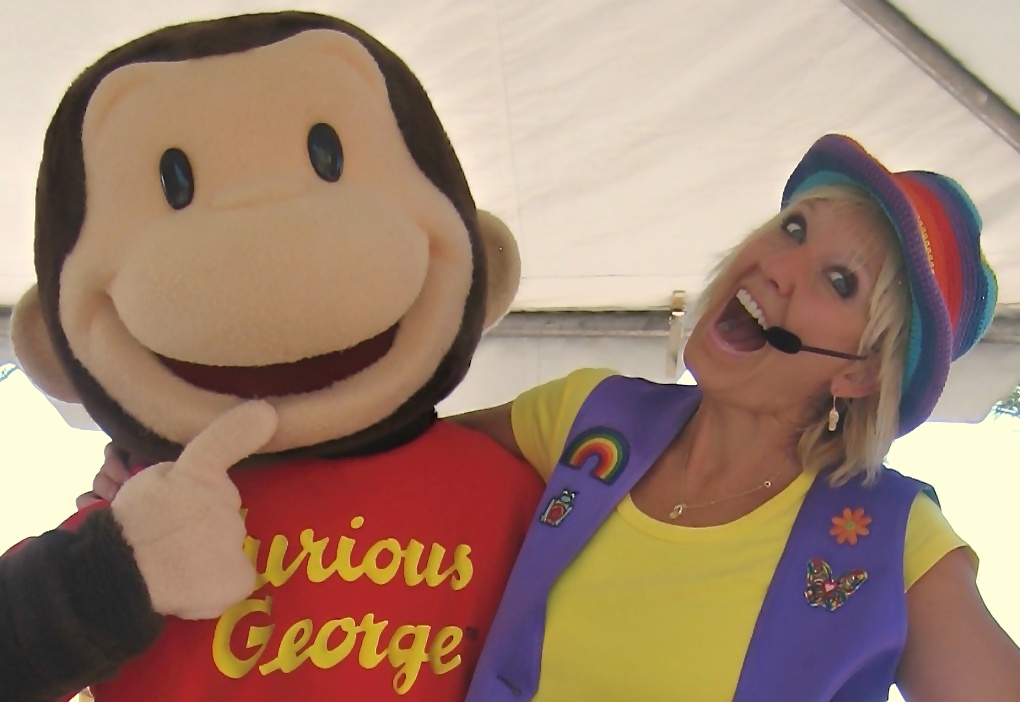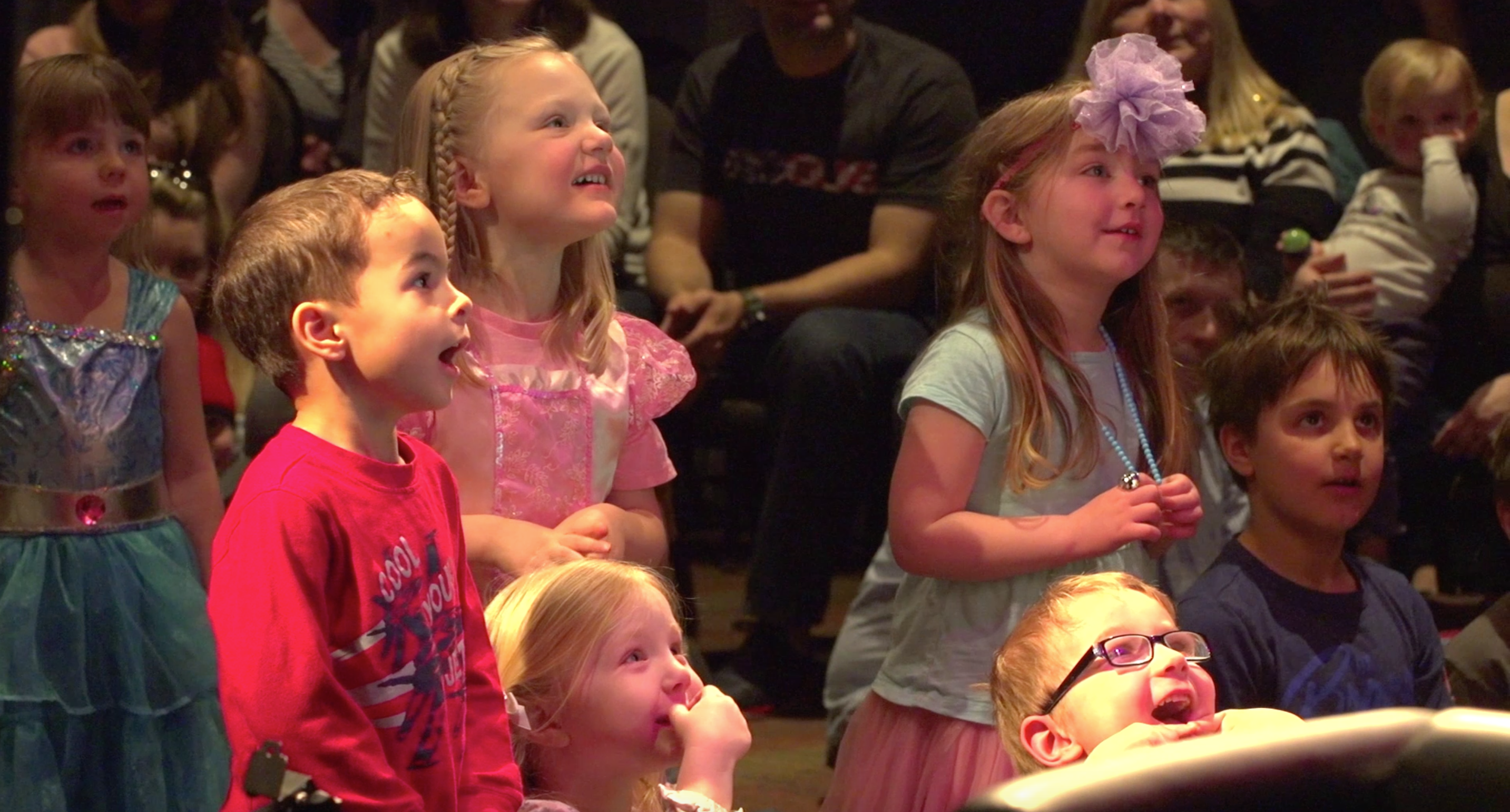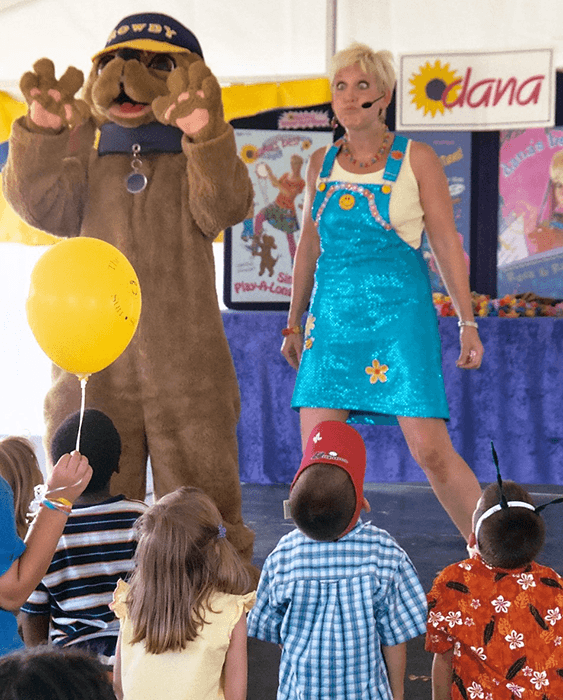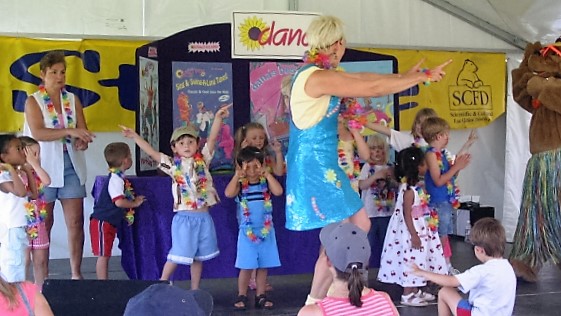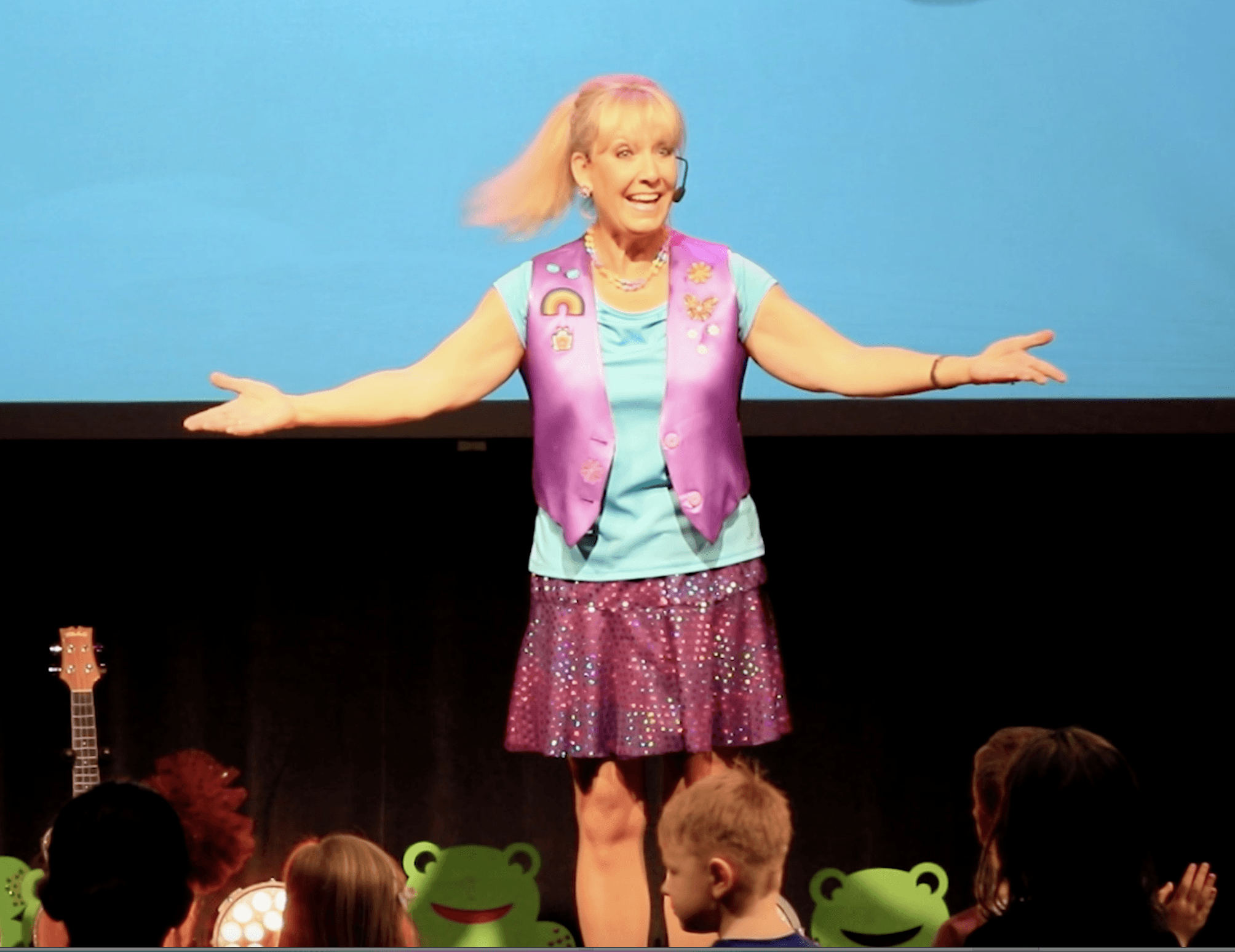 Kids are Jumping
This is not a "sit-in-your-seat" kind of show! Kids literally "jump" into the music as Dana involves them in both familiar and original songs from her five award-winning recordings. Very upbeat and participation-oriented, Dana's shows inspire growing imaginations and introduce children to nearly every musical genre.
Inspires Growing Imaginations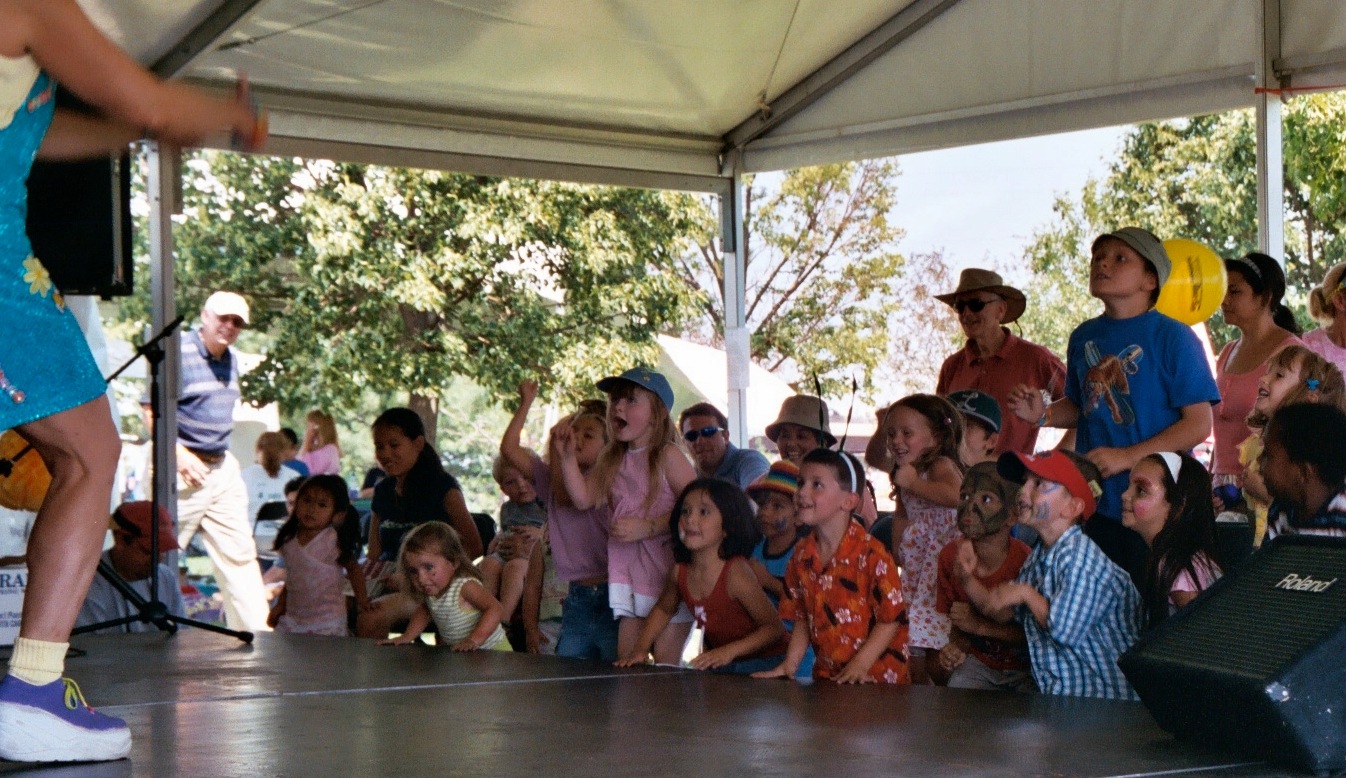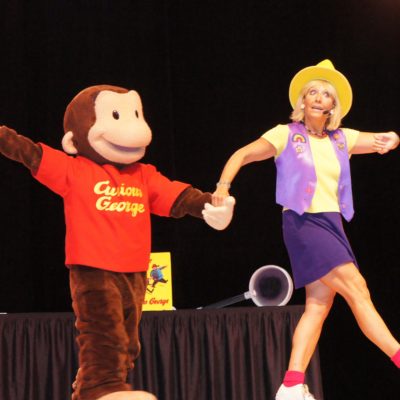 Singing Stories
Children help to "sing" the stories as Dana involves them in her "Rock & Roll Fairy Tales", learn to talk with their hands as they travel to "Rainbow Island", and even learn to "scat" sing to Dana's jazzy "Swing-A-Long Tunes". Dana incorporates several of her "Sing & Play-A-Long Tunes" into the show, featuring inter-active finger plays, dancing and silly animal walking as she and the kids get "Lost in the Zoo". Keeping up with Dana's wild jumping hat keeps everyone bouncing on "The Joint is Jumpin'".
Dana Makes Music Fun! Fun! Fun!
Goofiness and tail-wagging ensue as Dana's lovable dog "Rowdy" steals the show and every child's heart with his theme song, "Let's Get Rowdy". Rowdy is pretty much a magnet for kids–they absolutely LOVE his crazy antics and silly jokes.
At the close of the show, Dana and Rowdy love to "meet and greet" the kids, giving out hand (and paw) stamps, signing autographs and sharing hugs and high fives.
Loads of Audience Participation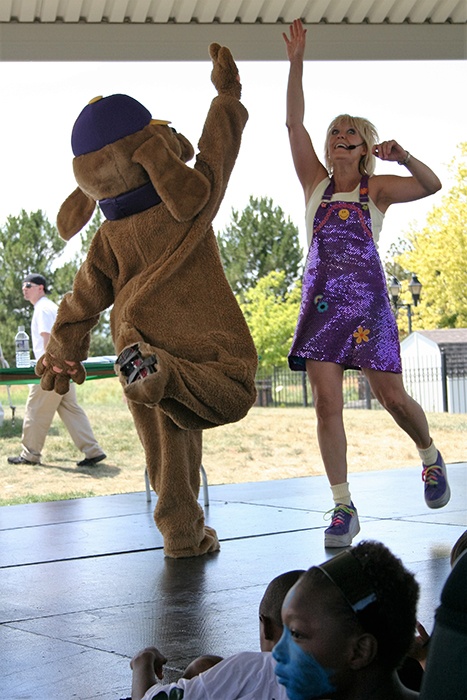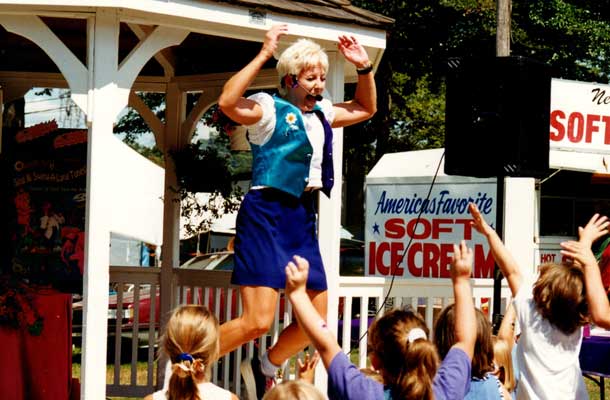 A Show for Every Venue
These are just a sampling of tunes that can be included in the performance. Theme, length and age range can be modified somewhat to fit the needs of the venue. Dana can perform either as a single or with "Rowdy" the dog. Geared especially for young children ages two to ten, the show generally runs approximately 45 minutes.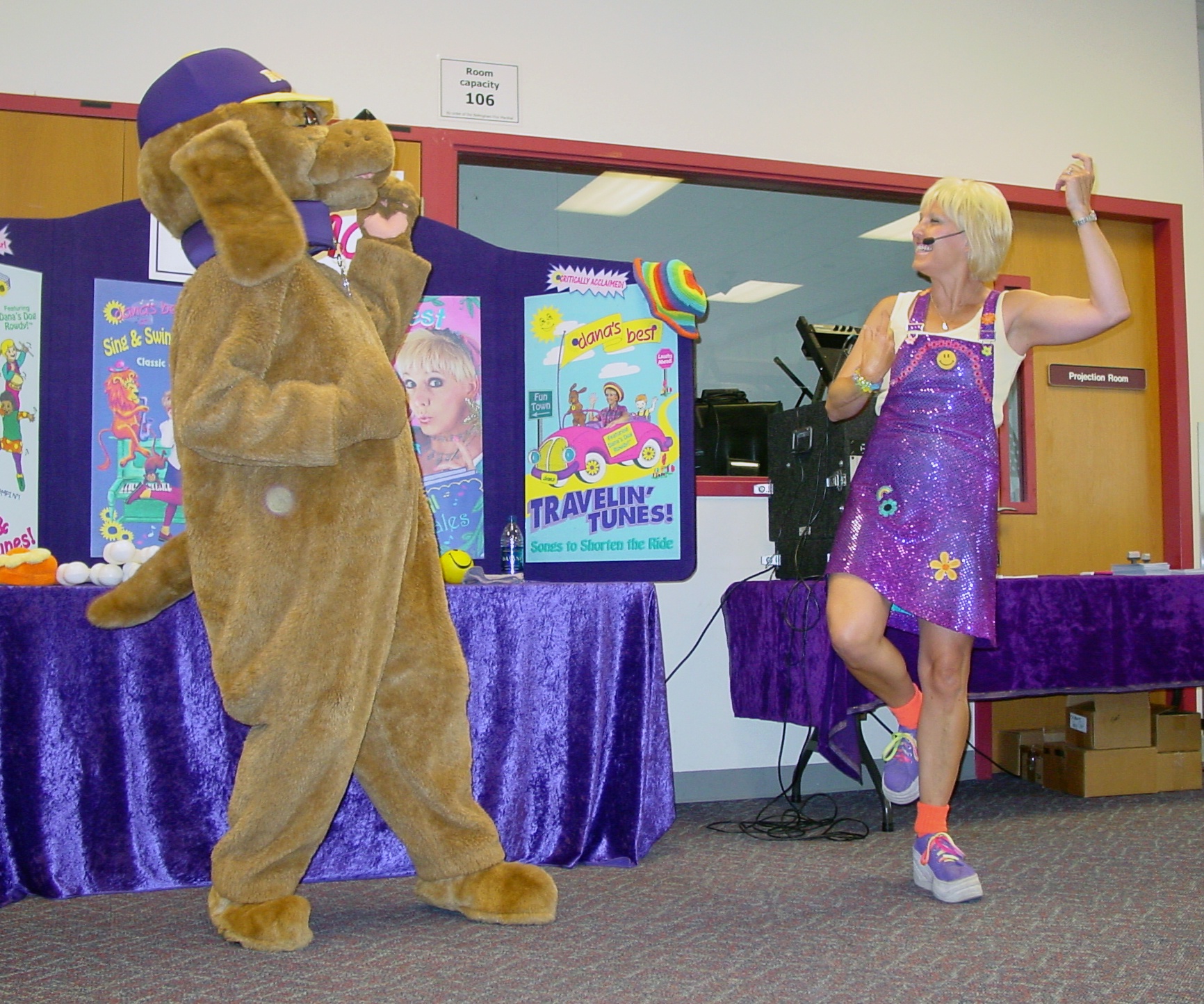 High-Energy Music
``Dana is the prize in the Cracker Jacks!``
Steve Schmader; Boise River Festival
``Dana brings the crowd to their feet with her energy, charm & creativity``
Marianne Thompson; Juliee Cityfest, AL
Dana's Live Show Rocks!
``Dana engages the children in a way that makes the rest of us stand in awe.``
Nancy Bove; City of Burlington, VT
``Dana's captivating performance kept the kids completely spellbound!``
Bev Sambrotto; Hudson Riverfest, NY